The opening of SKYPRO TECHNICS maintenance center
Russian Aviation Maintenance Center SKYPRO TECHNICS opened in October 2020. It provides comprehensive approach to aircraft and airworthiness maintenance: timely implementation of both scheduled and off-scheduled maintenance, field maintenance works, budget planning and optimization, maintenance of aircraft airworthiness, delivery of components and consumables.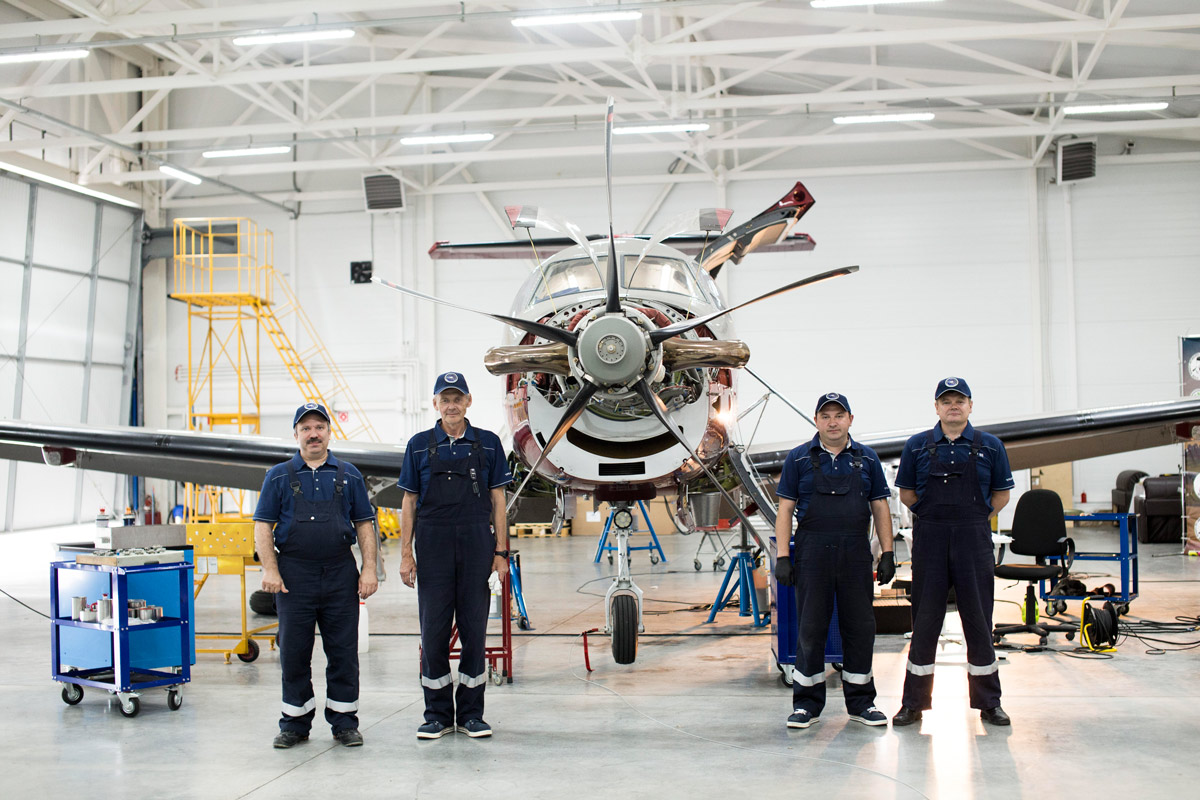 SKYPRO TECHNICS is a team of enthusiastic professionals, where the values are the people and their interaction, efficiency, timely performance of works and, above all, high quality. The company's director Vladimir Vasilkov, who has worked his way up in aviation from a mechanic to the general director, is highly experienced in the field of civil aviation.
The availability of the necessary certificates and efficient personnel allows us to deliver works at any location of the customer's aircraft in a "24/7 365" mode. The company's engineers regularly prove and upgrade their skills in certified European and Russian training centers.
SKYPRO TECHNICS owns state-of-the-art equipment and tools, as well as a warehouse for spares and consumables, which allows us to quickly provide technical support regardless of the level of complexity and unique character of the task. The company is authorized by the aircraft manufacturer "Pilatus Aircraft Ltd".
SKYPRO TECHNICS provides the following services:
Full range of maintenance and continued airworthiness of Pilatus PC-12 aircrafts at the premises of "Dobrograd" airfield in Vladimir Region;

Management and implementation of maintenance operations at aircraft locations, including troubleshooting in an AOG mode;

Services for the processing and deciphering of flight information;

Selection, acceptance/transfer, change of register and paint jobs services;

Time-sensitive delivery of components and consumables.